A thermocouple is an electrical device consisting of two dissimilar electrical conductors forming electrical junctions at differing temperatures. A thermocouple produces a temperature-dependent voltage as a result of the thermoelectric effect, and this voltage can be interpreted to measure temperature. Thermocouples are a widely used type of temperature sensor.
Napkin destroyer that can be easily installed and ensure the complete destruction of used sanitary napkin pad with a press button.the sanitary napkin machine offered by us ,works automatically and very easy to operateand maintain, It is the best solution for destroying sanitary napkin and converting it to sterile ash.this machine very helpful in solving problem of disposing used sanitary napkin pad and will ensure complete protection to the sanitary system of buildings/offices.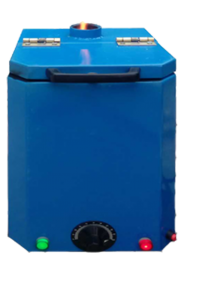 Sanitary napkin vending machine that is designed to provide sanitary napkin at any time when you require.this machine works automatically on the insertion of coin,our vending machine can be catered to specification of sanitary napkins of any brands.this machine save the embarrassment of seeking napkins in the peer group or from authorities.