Napkin destroyer that can be easily installed and ensure the complete destruction of used sanitary napkin pad with a press button. The sanitary napkin machine offered by us, works automatically and very easy to operate and maintain, It is the best solution for destroying sanitary napkin and converting it to sterile ash. This machine very helpful in solving problem of disposing used sanitary napkin pad and will ensure complete protection to the sanitary system of buildings/offices. We Royal Tech Engineering one of the best Sanitary Napkin Incinerator manufacturer in Coimbatore.
Common Features :
Very compact size ,can be mounted inside the toilet.

Constructed with epoxy coated sheet metal and Stainless steel for good looking and avoid corrosion.

Ceramic insulation for excellent thermal protection.

Advanced technology ,electrically operated.

Auto thermal cutoff for the safety of the user

Tripper for Emergency Power shutdown.

Wall mountable.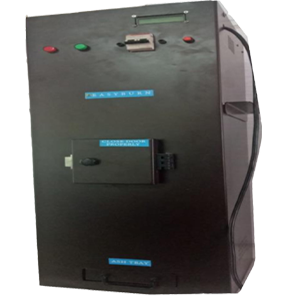 Quick destroy Eco